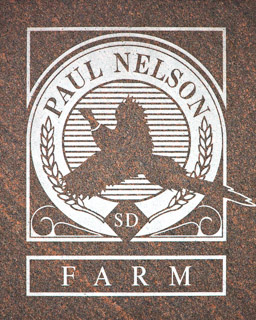 Some common questions and answers:
If you still have questions, by all means, contact us at (605) 765-2469 or hunting@paulnelsonfarm.com
Q: How can you have a 98% repeat customer rate?
A. This is not just some phrase we pulled out of the air, but a genuine statistic. We have heard Paul Nelson Farm described as "magical" and have truly tried to create an amazing place for your family, friends, and business colleagues. Consistency might be our secret. Knowing that you have given us 4 days of your very busy life, we want everything—from your room, to the meals, to the hunt, to your packaged frozen birds—to be perfect. Our staff is also simply the best there is in the business, and shares our passion for putting that magic…in your stay.
Q: Will my business clients/colleagues have a great experience if they don't hunt?
A. We have found that, hands down, businesses love us. We take the stress out of entertaining your customers. If they aren't hunters, our shooting instructors are the best there are. They can get anyone comfortable with a firearm and eventually confident enough to join the group in the field for the hunt. It's an amazing transition. Companies use us to entertain customers, as a retreat and team-building atmosphere for their own executives, and as an incentive for sales personnel to reach a certain goal. We truly help businesses…do business.
Q: Will my phone work?
A: Verizon Wireless works best in this area. AT&T service is somewhat limited. Complimentary Wireless Internet is available throughout all three lodges.
Q: How do I get to the farm from the airport?
A: After we receive your flight information, Paul Nelson Farm will arrange ground transportation to and from the airport.
Q: What's the closest airport for private aircraft?
A: Since 95% of our guests arrive by private aircraft, we recommend Mustang Aviation at the Pierre Regional Airport, a one hour drive to the farm.   The Gettysburg airport is a 20 minute drive but limited service with a 4400 foot runway.
Q: Do I need to bring my own gun?
A: We provide complimentary use of our 12 gauge over/under shotguns for those who do not bring their own.
Q: Do you have private rooms?
A: All of our accommodations are private with their own bathroom.
Q: What if members of my group are inexperienced hunters?
A: We have a shooting instructor available every morning, followed by our mandatory safety meeting directed by our professional guides.

"PNF provides a great place to hunt and also a great place to escape thinking about the day-to-day to refresh the mind. Whatever you might do before or after the hunt gets blocked out by the focus the family and the team places on making sure its a great experience without hassle or trouble. I'd been before and will come again."  Guest from Houston, TX Sept 2014