2-time Orvis Wingshooting Lodge of the Year!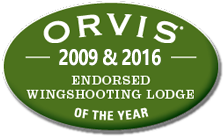 "The hunting was spectacular, the food was superb and the accommodations over the top! The hosts and the staff couldn't be more accommodating to make your stay first class!" –Orvis Review
2016 Orvis Wingshooting Lodge of the Year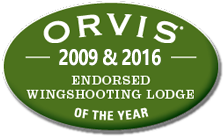 Welcome to Paul Nelson Farm.
For those seeking the best in Wingshooting, let PNF craft the unrivaled hunting experience
your group deserves.
2018 Season starts September 1st. Prime Dates are filling fast. Plan your group hunt today. Call Paul @ 605-765-2469.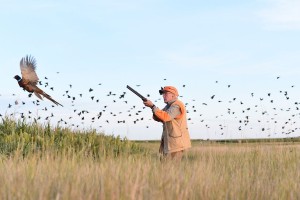 Where Pheasants and Relationships Take Flight
Paul Nelson Farm is for the sportsman who understands his investment in friendship, camaraderie and relationships deserves the most prestigious wingshooting resort in America. The two-time Orvis Lodge of the Year Winner, located near Gettysburg SD, truly is the Crown Jewel of pheasant hunting. Over 5,000 contiguous acres, unrivaled bird count, 35 private sleeping rooms each with private bath and 5-star meals only begin to describe this famed Lodge. As the renowned Tom Brokaw said best, "The Paul Nelson Farm makes for the kind of days you hope will never end." Thus, if action-filled hunting, legendary lodging and an uncommon passion for genial hospitality are what you chase, your impeccably tailored Paul Nelson Farm experience will be like no other. For those ready for this perfect balance of World-class Hunting and Luxury Redefined, explore our website, learn why our guests end up returning at a remarkable rate of 98%, and when you are ready to discuss the hunting experience of a lifetime, call Paul.
A PNF Video Scrapbook
It's always a joy to see native South Dakotans Tom Brokaw and Sen John Thune when they come home for their annual hunting trip.  When our friend Chris Dorsey and his cameras happen to join them, well, the result is some terrific home movies.  Thanks, guys!

For more media coverage and other PNF updates, See our News Page
See why 98% of our guests plan to return