2016 Orvis Wingshooting Lodge of the Year!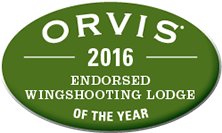 "The hunting was spectacular, the food was superb and the accommodations over the top! The hosts and the staff couldn't be more accommodating to make your stay first class!" –Orvis Review
2016 Orvis Wingshooting Lodge of the Year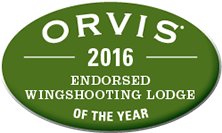 You are Invited!
Announcing the Couples Wingshooting Retreat
Featuring Special Guests Tom & Meredith Brokaw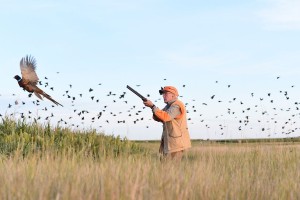 Where Pheasants and Relationships Take Flight
That place…is Paul Nelson Farm. Home to extraordinary wingshooting opportunities, let this special place become your hunting home away from home. With unrivaled hunting, legendary lodging, and an uncommon passion for genial hospitality, the Paul Nelson Farm experience is one like no other. It is a place…for all to gather. A place for families; friends; business colleagues; corporate retreats. It is a place where guests end up returning at a remarkable rate of 98%. The soul behind this statistic is the Nelson family. It is their trademark touch that transcends all other hunting lodge adventures. Most of all, it is a place brimming with world-class hunting and hospitality like nowhere else in the world. Welcome…to Paul Nelson Farm.
A PNF Video Scrapbook
It's always a joy to see native South Dakotans Tom Brokaw and Sen John Thune when they come home for their annual hunting trip.  When our friend Chris Dorsey and his cameras happen to join them, well, the result is some terrific home movies.  Thanks, guys!

For more media coverage and other PNF updates, See our News Page